Web Hosting
---
Web hosting is a service that allows companies and individuals to publish a website on the Internet. When using a web hosting service, a business or individual rents space on a server operated by a hosting provider, who provide Internet connectivity and server maintenance.
---
There are several types of web hosting available, including shared hosting, VPS (Virtual Private Server) hosting, dedicated hosting and cloud hosting. Shared web hosting is the cheapest and most popular form of hosting. With this type of hosting, multiple websites share the same server and resources.
Do you have questions ? What we propose.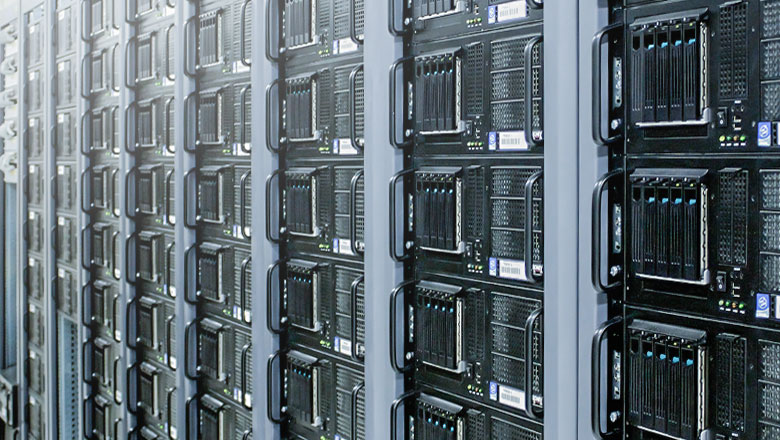 Weclo' offers services of Web Hosting customized according to the needs of the company or private individual.
Our servers are configured to offer maximum performance.
Main features
Safety

Storage space

Bandwidth

Integration with e-commerce

support 24/7

Simple setup
Web Hosting available
VPS (Virtual Private Server) hosting, hosting dedicato e hosting cloud.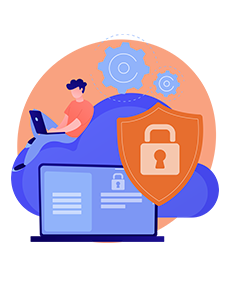 VPS HOSTING
VPS hosting offers more flexibility and control. Virtual environment dedicated and isolated from the shared server. This allows access to more resources and can be customized according to your needs.
---
VPS is a hosting solution that offers customers a virtual dedicated server with unique resources, such as CPU resources, RAM memory and storage, separate from other users using the same physical server. This means that users can install software and configure the server as they see fit, without being influenced by other users.
It is an ideal solution for companies and professionals who require more power and flexibility than a shared server, but don't want to face the costs and management of a dedicated server. VPS gives customers full control over the operating system and server configuration, making it easier to install and configure custom software.
Another benefit of VPS is that users can choose from several operating system options, such as Windows or Linux, and they can also choose to install server management software, such as cPanel or Plesk, to make server management easier.
---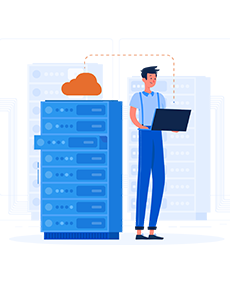 DEDICATED HOSTING
Dedicated hosting is a hosting service where the entire server is dedicated to a single customer. This solution offers more resources and more flexibility than other hosting options.
---
With dedicated hosting, the user has full control over the server configuration, including operating system options, hardware, software, firewall and other security settings. Furthermore, dedicated hosting offers greater guarantees of privacy, since user data is not shared with other customers.
This type of hosting is scalable and flexible, allowing users to easily adapt their setup as business needs change.
dedicated hosting is reserved for the more experienced as it also requires greater technical knowledge and responsibility on the part of the customer. He is responsible for server management, software updates, security and maintenance.
---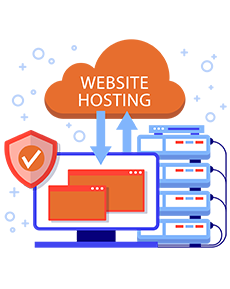 HOSTING CLOUD
Cloud hosting is a hosting solution that uses a combination of hardware and distributed software to provide hosting services over the internet. This solution offers greater flexibility, scalability and reliability, as it uses shared processing resources in real time.
---
Cloud hosting is a cloud computing-based hosting solution that offers a number of advantages over traditional hosting solutions. First, cloud hosting offers unprecedented scalability, as the user can scale up or down the computing power and storage capacity as needed.
Cloud hosting ensures high availability, as the data is stored in a distributed system across multiple servers.
Better security than traditional hosting solutions, as the data is replicated across multiple servers and the hosting provider is able to provide solid protection against any cyber threats.
---
Our services of Hosting
Choose your Hosting plan Lite, Basic, Business or Pro depending on your needs.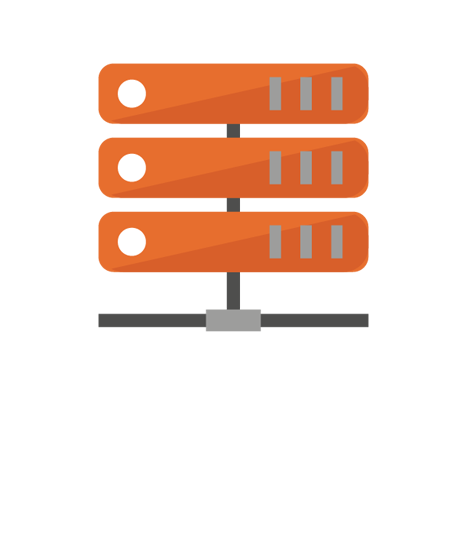 Lite
€19,90/ year
---
Hosting Lite 5
5 GB storage
5 email by domain
1 MySQL Database
0 subdomains
Daily backup
Control panel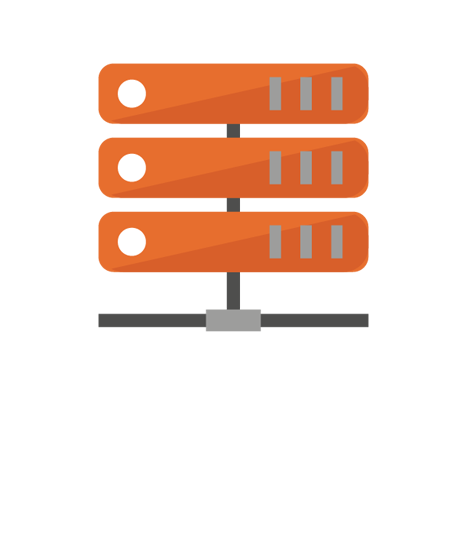 Basic
€29,00/ year
---
Hosting Basic 20
20 GB storage
10 email by domain
10 MySQL Database
5 subdomains
Daily backup
Control panel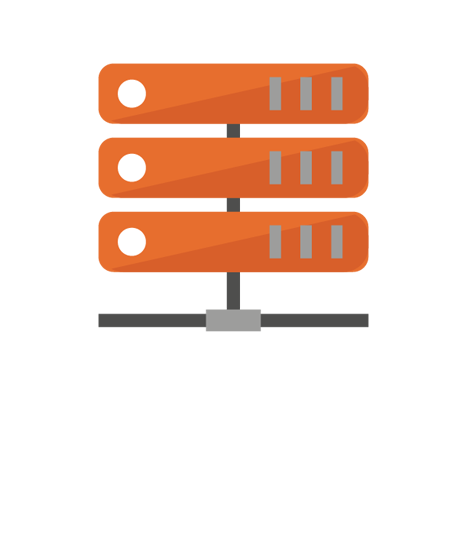 Business
€49,90/ year
---
Hosting Business 50
50 GB storage
20 email by domain
15 MySQL Database
5 subdomains
Daily backup
Control panel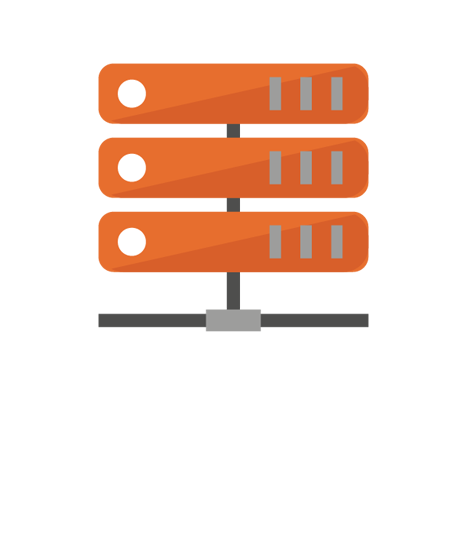 Pro
€99,00/ year
---
Hosting Pro 100
100 GB storage
30 email by domain
30 MySQL Database
10 subdomains
Daily backup
Control panel
The Web Hosting service ensures the digital showcase for your company through Web space, Database and e-mail accounts.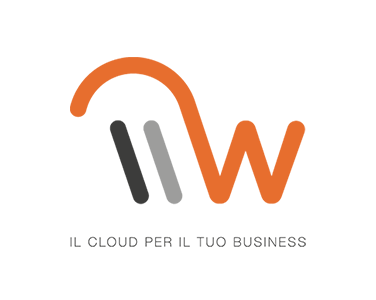 Characteristics
Reliability
Scalability
Security and protection from online threats
Ease of use and configuration
1Which solution guarantees the highest level of control and customization of my website ?
The most suitable solution depends on your needs. If you are looking for a hosting environment with complete control, abundant resources and high performance, then a VPS or VDS solution would be the right choice. If, on the other hand, you are looking for a cheaper solution with limited resources, then a shared hosting option may be more suitable.
2What are the differences between VPS, VDS and shared hosting ?
VPS (Virtual Private Server) offers an isolated, virtual private environment that allows complete control over the hosting environment, similar to that of a dedicated server. VDS (Virtual Dedicated Server) is a hosting solution similar to VPS, but with more powerful hardware resources. Shared hosting, on the other hand, offers a shared hosting environment with other users, with limited resources compared to VPS or VDS solutions.
3Which option offers more processing, memory, and storage resources ?
The cost of a VPS or VDS solution tends to be higher than a shared hosting option, due to more powerful hardware resources and complete control over the hosting environment. Shared hosting, on the other hand, is usually cheaper, but with limited resources. The exact cost depends on the specifics of the solution you choose and your needs.