Rack Colocation
---
You have one or more servers, a complex platform and you need a secure location whose architecture and infrastructure have been designed to host your machines. Weclo' puts at your disposal a space adapted to your needs in its Data Center.
---
Taking advantage of the HOUSING WECLO' service allows you to take advantage of a high-performance network, a reliable power supply and a physical housing in a highly secure environment.
You can choose the required volume according to your needs, in number of U (Units) or in parts of rak.
What we propose.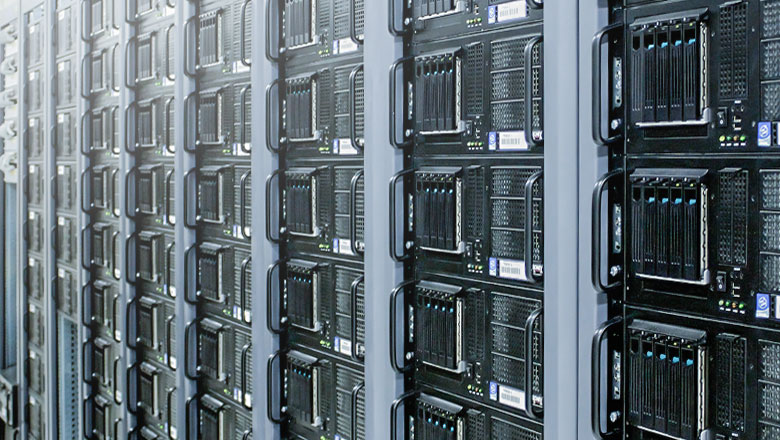 Weclo' Colocation allows you to host your company's physical servers in our Data Center in total safety. Your devices are kept in a controlled, protected and state of the art environment for the supply of connectivity, power and air conditioning.
Main features
Support h24

Controlled environment

Connectivity

Diet

Safety

Conditioning
Why host your servers in our data center?
An ideal environment for your machines
Weclo' data centers are equipped to withstand fires or floods.
Your monthly plan includes power and internet connection.
Our team is present 24/7 on site, so you can access your machines freely.
The advantages of Weclo' housing
Choose a professional host
Housing and Colocation Weclo'
Our experts will give you all the information you need.
Bandwidth and IP addresses
Bandwidth cuts are available on each single Colocation offer of: 10, 20, 30, 50, 75 and 100 symmetrical Mbps with also the possibility of Pack IPs of 8, 16, 32 and 64. IPV6 addressing is also available. On colocations it is possible to activate one or two 100 Megabit, 1 Gigabit or 10 Gigabit tariff ports (for redundancy) with traffic flex (CDR of: 10, 20, 30, 50, 75, 100 Mbps, etc.) or full bandwidth. For the IpV4, packs of 8, 16, 32, 64, 128 or /24 are provided, delivered on a P2P network. For the quotation please contact us.
Electric current
All Colocations are equipped with a double feed (UPSA + UPSB). For each profile, additional power packs of 100, 150, 200, 250, 500 Watt or more are available to allow customization of the Colocation based on consumption.
Assistance
During office hours
Outside office hours with contract