Server Colocation
---
Server collocation is a hosting solution in which a business rents space in a data center to house its physical servers. In this way, the company can benefit from the reliability and security of a professional data center without having to manage and maintain its own infrastructure.
---
The services of Colocation or Housing have the same meaning, the first definition today replaces the second in computer jargon.
Specifically, it involves transferring the servers and storage from the company to an equipped and specialized Data Center.
Do you have questions ? What we propose.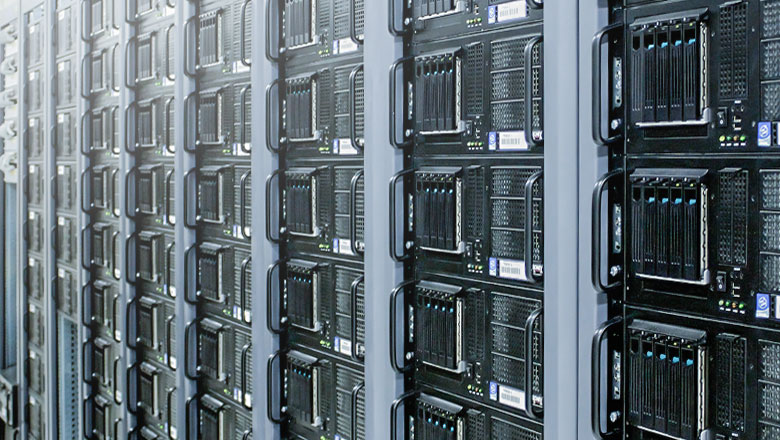 Weclo' offers the service Server Colocation aiming to reduce costs. Instead of having to buy, install and manage a server room, a company can rent space in an existing data center and use data center resources to manage its infrastructure.
Main features
High speed connection and reliability

Physical security

Continuous and redundant power supply

Maintenance and technical support

Flexibility and scalability

Environmental control

Server needs in the company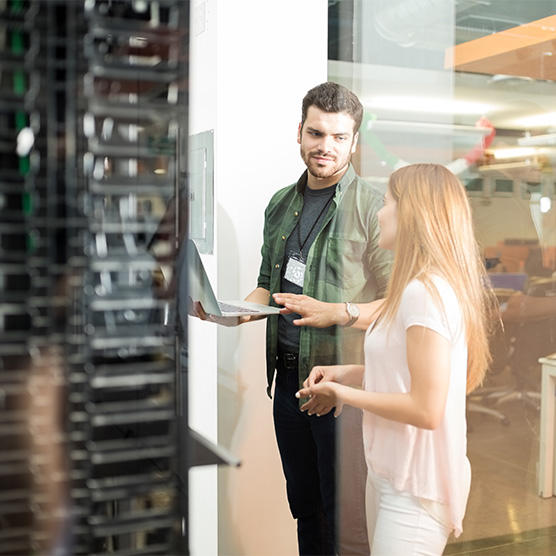 The advantages of colocation.
Companies can no longer do without a server to manage the information flow that increasingly engages the entire IT infrastructure. Unfortunately, the physical location of servers does not always meet business needs
Unsuitable or non-redundant power supply
Unstable or slow connectivity
Expensive infrastructure
The pandemic, and the consequent remote access to corporate resources, has transformed the demand on corporate servers, with increasingly expensive connectivity resources.
A company needs to dedicate a dedicated space to servers and network equipment. They must comply with strict safety regulations. Digital and physical access must be secured. In addition, they need constant temperature cooling and must remain switched on in the event of a power failure. This implies an administrative and financial burden.
Moving company servers to an equipped Data Center allows you to take advantage of advantages that can hardly be replicated in the company if not at the expense of expensive costs for maintaining optimal conditions. Here are some:
In the Data Centers, a redundant fiber optic connection is ensured, the bandwidth of which can be sized according to customer needs. It therefore becomes indispensable for all those realities that do not reside in areas served by ultra-broadband.
Data Centers offer a stable power supply with dedicated power cabinets. Furthermore, there are UPS devices for immediate intervention in the event of a backup. Generating sets for power continuity even for long periods.
The fire is a less remote eventuality than you think. Unlike many company premises where the servers are hosted, fire prevention systems are installed in the data centers which allow the flames to be extinguished at the origin and any damage is very minimal.
The air conditioning system allows you to keep the equipment at a constant temperature and humidity which allows for a reduction in consumption and greater efficiency of the equipment hosted.
What we offer with the Weclo' Colocation service
Whole rack or unit rental
Separate double power supply
Layer2 interconnection between our Data Centers up to 10 Gbit/s
Control Room h24
Shared or Dedicated Internet Access up to 10 Gbit/s with primary connection and geolocated backup
Public IP assigned up to 254 IP per connection
Access Control to the Datacenter and the Rack room
Centralized and intelligent anti-intrusion system
24h video surveillance for perimeter and hall protection
Dedicated Technical Support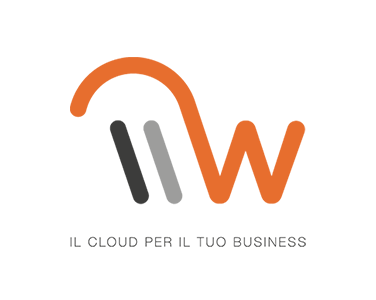 Characteristics
Reliability
Scalability
Connectivity
Check
1What levels of physical security and data security does the data center offer ?
The levels of physical security and data security are of a high standard, we take security measures such as controlled access with advanced security systems, 24/7 surveillance cameras, physical security teams, identification checks, alarm and detection systems fires. Regarding data security, we take measures such as data encryption, data segregation, two-factor authentication and compliance with security regulations, such as GDPR or HIPAA, to ensure the protection of user data. We also adopt backup and recovery systems to ensure data availability in the event of a disaster or technical failure.
2What are the total costs of the solution ?
The overall costs of the Server Colocation solution depend on several factors, such as the size and complexity of the server configuration, the location of the data center and the additional services required. Server Colocation costs include the rental of data center space, electricity, Internet connectivity and technical assistance. Server Colocation offers a cost effective solution for businesses looking to maintain control over their servers and data, but wish to avoid the high costs and challenges of in-house management.
3What are the technical specifications of the data center environment and how do they meet the business needs of the company ?
The technical specifications of our environment include several factors, such as Internet connectivity, power supply, environmental control and service availability. It is important to consider how these specifications meet the business needs of the company, for example, in terms of Internet connection speed and reliability, service availability, guaranteed uptime, electrical power system reliability, humidity and temperature and compliance with specific regulations. It is important to evaluate the scalability of the solutions offered by the Data Center and the ability to adapt to the evolving business needs of the company. Choosing the right data center can help companies streamline their IT operations and improve service continuity.