Unit Rack Colocation
---
Are you looking for a secure data center with high levels of flexibility and scalability for your corporate servers ?
Rack Colocation is the ideal solution for hosting your equipment in our Data Center. It's perfect for housing your machines and enjoying advanced services at no extra cost, such as redundant network connection and proactive protection from DoS attacks.
---
With the Unit Rack Colocation you have the possibility of placing a single unit in our cabinets reaching high powers otherwise, if you need additional space, an entire rack can be reserved for you.
What we propose.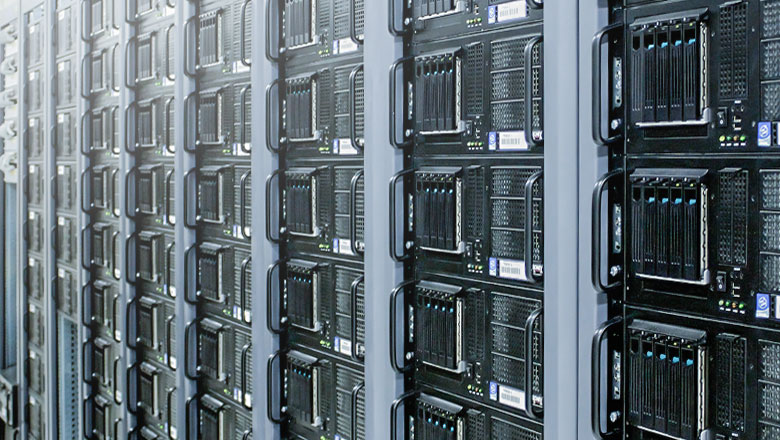 Choosing Weclo' colocation services means benefiting from the performance, safety and reliability of the services offered by the market leader.
Main features
High speed connection

Physical security

Power Capacity

Management and assistance

Flexibility and scalability

Environmental control
Managed Services
Our services offered for an effective and efficient management of your IT infrastructures.
Data Center
The Weclo' Data Center located in Puglia is designed to meet the needs of business customers for reliability, flexibility and performance.
Customer care
We are always close to our customers by offering 10 years of experience, professionalism and a highly qualified customer care service.
Connectivity
We offer a fast, secure and high-performance network thanks to the interconnection with the main national and international operators and double line access.
Skills
90% of our resources occupy engineering and technical support roles, putting our high technical expertise at the service of our customers.
Housing and Colocation Weclo'
Our experts will give you all the information you need.
Bandwidth and IP addresses
Bandwidth cuts are available on each single Colocation offer of: 10, 20, 30, 50, 75 and 100 symmetrical Mbps with also the possibility of Pack IPs of 8, 16, 32 and 64. IPV6 addressing is also available. On colocations it is possible to activate one or two 100 Megabit, 1 Gigabit or 10 Gigabit tariff ports (for redundancy) with traffic flex (CDR of: 10, 20, 30, 50, 75, 100 Mbps, etc.) or full bandwidth. For the IpV4, packs of 8, 16, 32, 64, 128 or /24 are provided, delivered on a P2P network. For the quotation please contact us.
Electric current
All Colocations are equipped with a double feed (UPSA + UPSB). For each profile, additional power packs of 100, 150, 200, 250, 500 Watt or more are available to allow customization of the Colocation based on consumption.
Assistance
During office hours
Outside office hours with contract